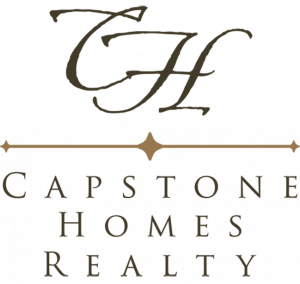 Build Your Energy Efficient Flagstaff New Home With Us
Thor Taggart | Capstone Homes Realty | (480) 221-4733
Builder Story  
Capstone Homes is proud to be northern Arizona's premier homebuilder of custom homes and custom quality production homes. Founded by two industry professionals with over 45 years of new homebuilding experience, Capstone Homes is an ever-growing presence in the region. Setting the standard for new homes in northern Arizona, Capstone Homes was one of the first to build Energy Star Certified homes. This dedication to quality homebuilding and elevated energy efficiency is exceeded by building Zero Energy Ready Homes (ZERH), a stringent U.S. Department of Energy certification program. Capstone Homes is pleased to be Energy Star, WaterSense and Indoor AirPlus program partners as well as the recipient of U.S. Department of Energy Housing Innovation Awards. 
Our expert team of employees and trade partners are committed to building custom quality in every home. We strive to create an enjoyable homebuying experience from start to finish which is backed by our customer service and a 2/10 warranty. The cornerstone of our success is our long-standing commitment to craftsmanship, service, energy efficiency and value. From custom quality production homes to custom estates exclusive to our unique in-house Design/Build program, we promise every homeowner will be proud to own a home with the Capstone Homes name.

Energy Efficiency Elevated
A home built by Capstone Homes is designed at an elevated level of energy efficiency. Our construction materials, design and features create a maximum level of efficiency that begins with an Energy Star® certification. Many of our new home communities are built to the highest designation, a Zero Energy Ready Home (ZERH), following a stringent program with the U.S. Department of Energy.
Our homes are certified by Residential Energy Services Network (RESNET) providers to ensure they meet all certification guidelines and receive a Home Energy Rating System (HERS) score. A standard built, new home is the reference with a score of 100; existing resale homes score much higher. The lower the HERS Index Score, the more energy efficient the home. Each 1-point decrease in the HERS Index corresponds to a 1% reduction in energy consumption resulting in energy cost savings each month. Our Energy Star certified homes typically score in the 60s with our Zero Energy Ready homes scoring in the 50s resulting in a home that is 40%-50% more efficient than a standard new home.
Capstone Homes is committed to the Energy Star and ZERH certifications as well as being WaterSense and Indoor airPLUS program partners.  
Our homes earn the Energy Star certification with these Capstone Homes standard features: